---
| | | |
| --- | --- | --- |
| | Coaches | |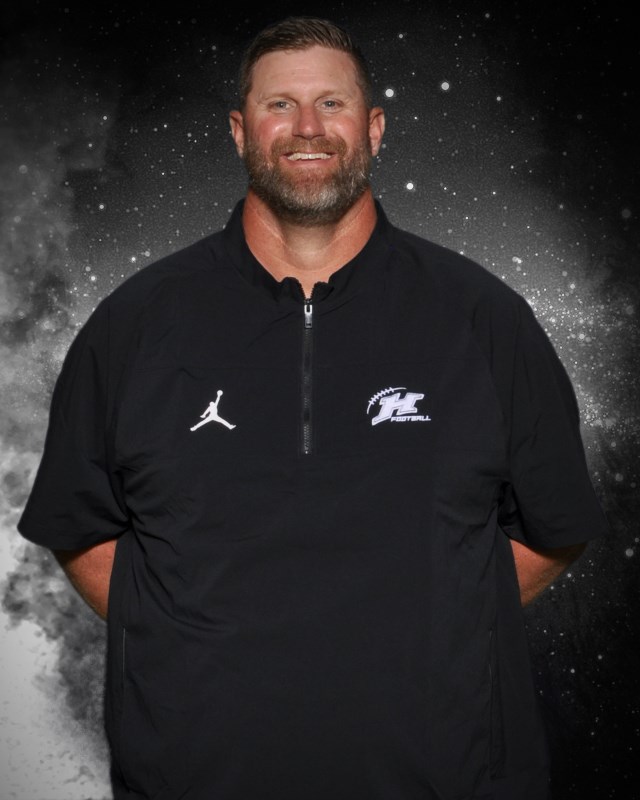 Head Coach:
Ryan Crawford
This year marks Coach Crawford's fourth year as the Varsity Head Football Coach at Houston County High School, where he also served four years as the Defensive Coordinator, for a total of eight seasons. During his tenure as the Defensive Coordinator, the Bears won back to back county and city championships, the 2015 Region Championship and reached the GHSA State Playoffs three out of the last four seasons.
Prior to coming to Houston County, Coach Crawford was a member of the coaching staff at Northside High School for eight years. During this time, Northside, considered one of the winningest programs in the state of Georgia, won seven region titles, was State Runner-Up two times and won two State Championships. The Northside High School football program had a combined record of 103-8 during those eight seasons. With hard work and dedication, Coach Crawford worked his way up the coaching ladder at Northside under the tutelage of Coach Conrad Nix and Coach Kevin Kinsler. While coaching at Northside, Coach Crawford had the opportunity to mentor and work with several college football players, including three current NFL players. Coach Crawford began his coaching career in 2002 as an assistant coach at Brooks County High School followed by a two year stint at Tattnall County High School.
Coach Crawford's philosophy and mission at Houston County High School is to assist in the development of young men, while providing the best opportunity to build character and integrity within a culture of greatness on the football field, in the classroom, within the community and for the future. With sixteen years of coaching experience under his belt, Coach Crawford is looking forward to the challenge of continuing the HOCO Bears successfulness as one of the top programs in 6-A.
He and his incredible wife, Angela, the former Head Softball Coach at Houston County High School, have been married for thirteen years and have three beautiful children: Cole (12), Brock (9) and Jackson (7).
Thanks for your continual support of the HOCO Football program and athletic department. Coach Crawford would like to welcome you to Bear country and always remember to BEAR DOWN!
---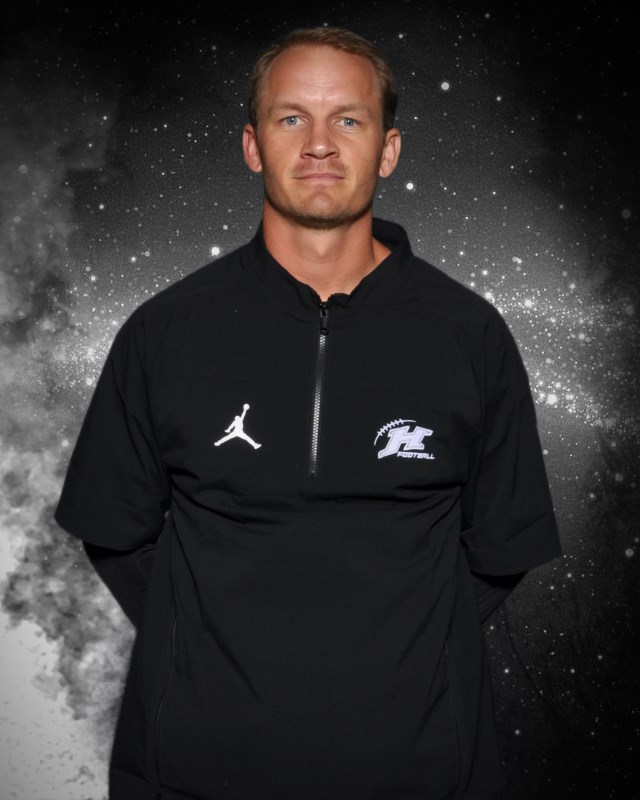 Offensive Coordinator/Quarterbacks:
Ben Bailey
Ben Bailey is in his fourth year with Houston County Football. He previously coached wide receivers at Houston County High School in 2016. Ben graduated high school from Fullington Academy in Pinehurst Georgia where he played basketball, baseball, football, and ran track. Ben was a part of seven region championships in all sports and two state championships in baseball. He graduated college from Georgia Southern University in 2012 and earned his Masters degree at Piedmont College in 2016. He has experience from multiple high schools including Dooly County, Houston County, West Laurens, and Lee County where he won a state championship in 2018. Ben and his wife, Ansley, have been married 6 years and have two children: Benji (3), and Andi Lynn (1).
---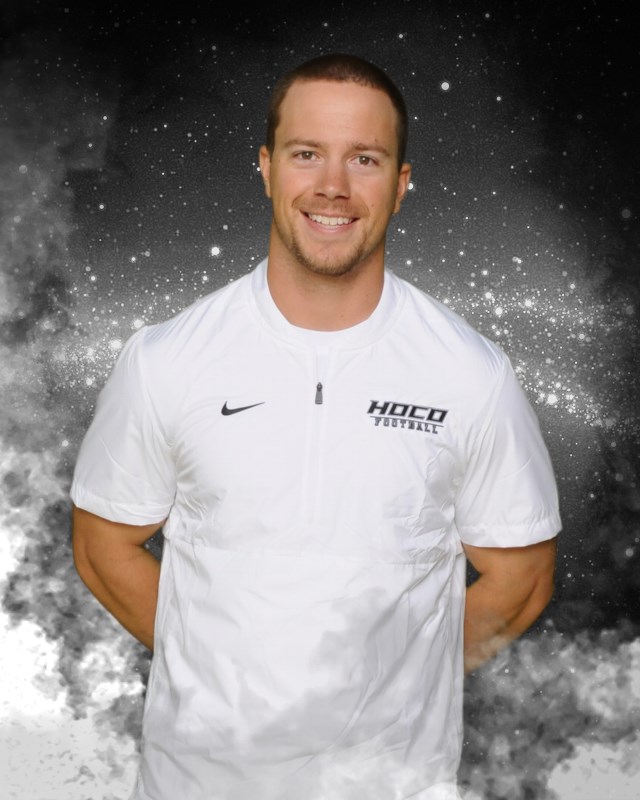 Defensive Coordinator/Linebackers:
Patrick Flowe
Coach Flowe is going into his 5th year of coaching and his second year with Houston County football. He will be the Bears' Defensive Coordinator this season. Coach Flowe grew up in Lilburn, Georgia where he attended and played football at Parkview High School. He went on to play football at Georgia Southern University where he was a linebacker for four seasons (2012-2016). While at Georgia Southern he was named All Freshman Southern Conference Defensive Team, a Go Daddy Bowl Champion in 2014, and a Scholar Athlete. He earned his Bachelors of Education in Secondary Mathematics and teaches Algebra at Houston County High School. Coach Flowe is married to his wife, Ashley, who is also an educator at Quail Run Elementary. They enjoy spending their time watching football and playing with their German Shepherd, Riley.
---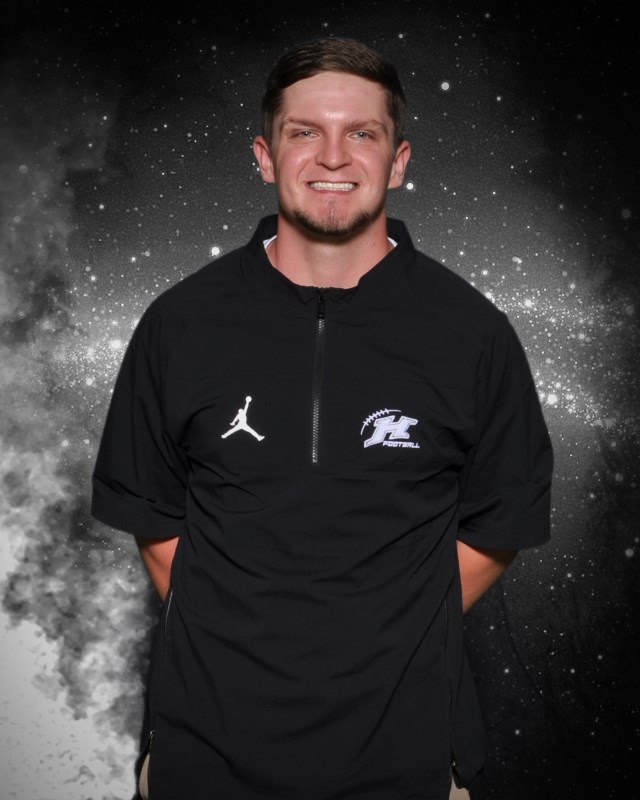 Running Backs:
Cody Howell
Coach Howell is going into his 2nd season with Houston County. He will be coaching the Running Backs this season. Coach Howell graduated from Houston County in 2015. He then went on to spend 4 seasons (2015-2018) as a student Assistant at Troy University where he graduated with his Bachelors degree in Sports Management, in May of 2019.
---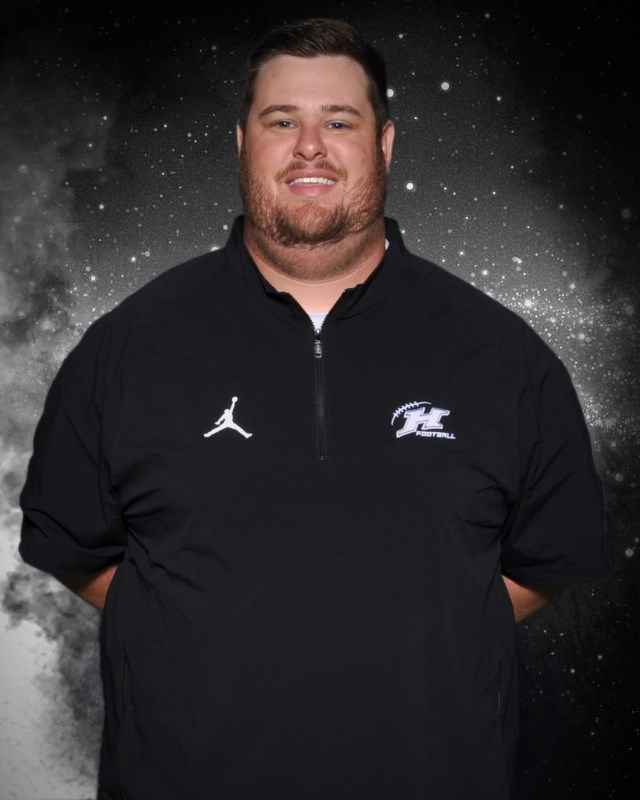 Offensive Line:
Phillip Manning
Phillip Manning is entering his first year with Houston County Football. Manning graduated from Bleckley County High School in Cochran, Georgia where he was a four year letterman for the Royals. Phillip graduated college from LaGrange College in 2017 with a Bachelors in History. Manning was a four year letterman playing the offensive line position for the Panthers. Manning was apart of the all conference academic team during his time at LaGrange as well. Manning has coached at Troup County High School in LaGrange, Georgia. During his time at Troup, he was part of a semi-final team in 2018. Manning is going into his 4th year of coaching overall.
---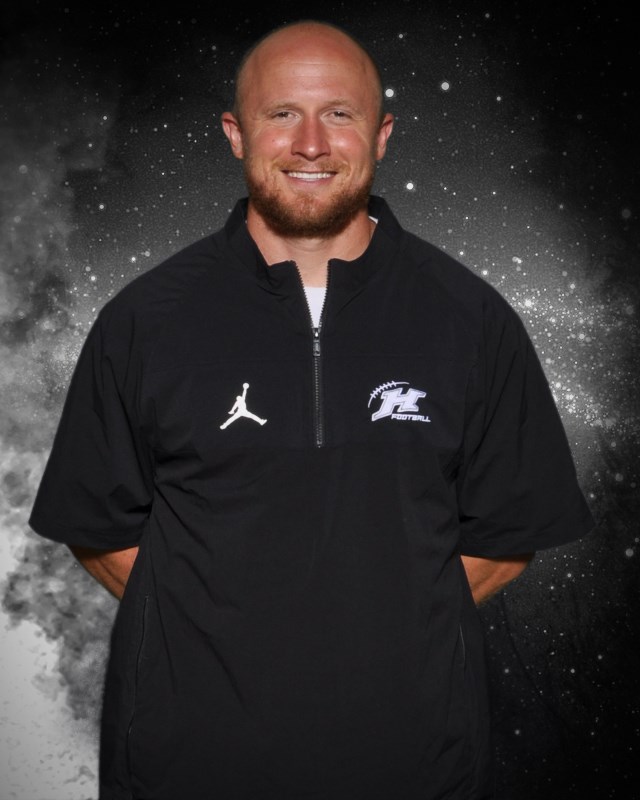 Receivers:
Jared Allen
Jared Allen is entering his 7th season at Houston County High. He served three seasons as the 9th Grade Head Coach, Varsity Outside Linebackers and Quarterbacks. He now coaches Wide Receivers for the Bears. Coach Allen also coaches Varsity baseball for the Bears, as well as teaching US History.
Coach Allen graduated from Toombs County High in 2007, earning a baseball scholarship from Georgia Southwestern State University. He graduated from GSW in 2011 earning a B.S. in History with Teacher's Certification. Upon graduation, Coach Allen began working at Dodge County High where he served for 3 seasons as Varsity Defensive Backs coach as well as Head Baseball coach for the Indians.
Coach Allen married his wife, Megan Allen, in June 2011 and they have one son, Kadence Allen (4).

---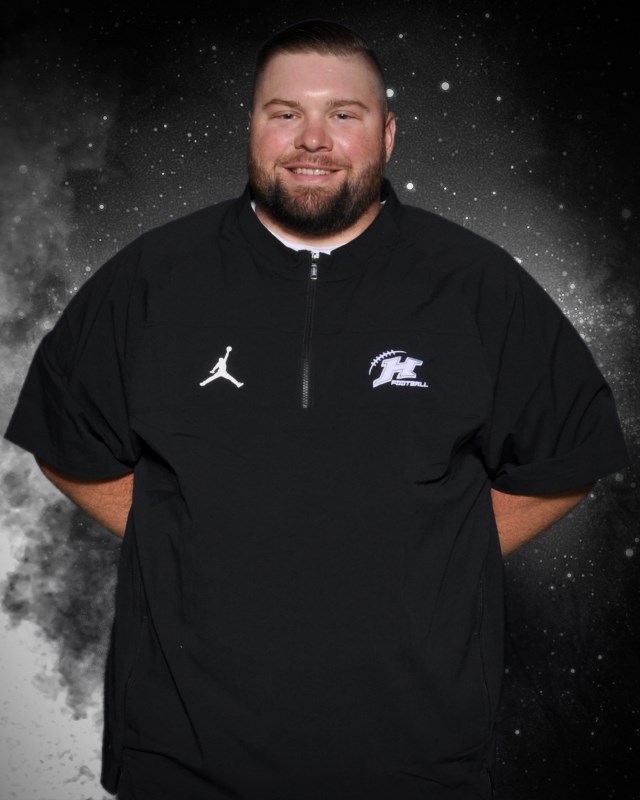 Tight Ends:
Sam Cherney
---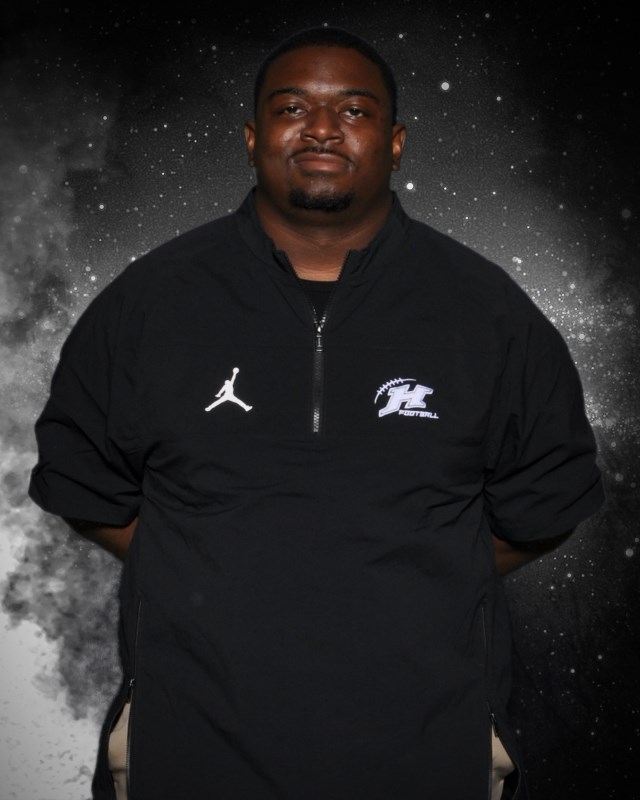 Defensive Tackles:
Blair Lampkin
Coach Lampkin is entering his 4th year of coaching and his first season at Houston County where he will be coaching the Defensive Tackles. Prior to coming to HOCO, he coached three seasons at Colquitt County High School. Coach Lampkin grew up in Tucker, Ga where he attended and played football at Tucker High School. There he was a part of the 2011 GHSA 4A State Championship team. He went on to play football at LaGrange College where he played Linebacker for four years and received USA South Academic All-Conference three seasons (2014-2016). He earned his Bachelor's degree in Exercise Science in 2017 and will be completing his Masters Degree in Special Education from Grand Canyon University in December.
---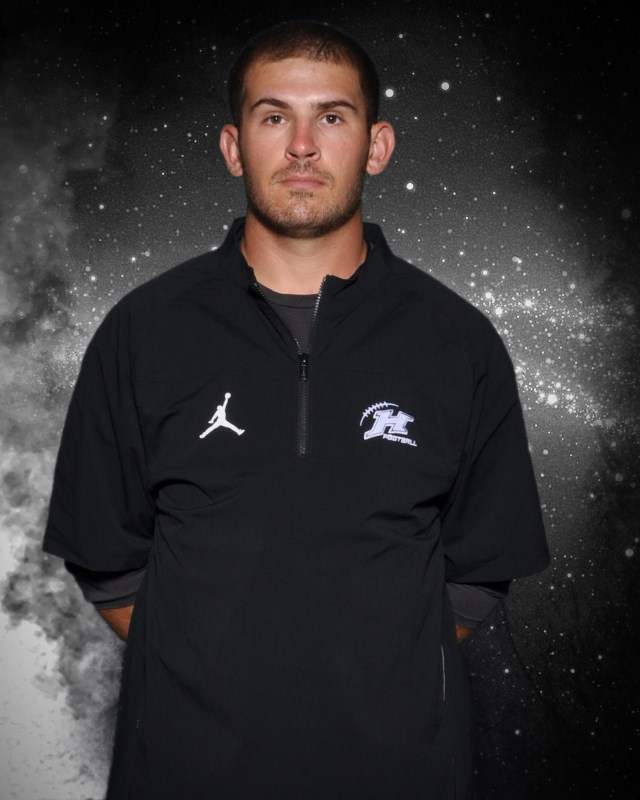 Defensive Ends:
Zach Taisler
Coach Taisler is entering his 2nd year of teaching and coaching at Houston County High School where he will be coaching defensive ends. Coach Taisler recently graduated from Kennesaw State University with a Bachelor's degree in Health and Physical Education. Coach Taisler graduated from Houston County High School in 2015. Coach Taisler went on to play football at Kennesaw State University where he played linebacker and later worked as a defensive and strength/conditioning assistant.
---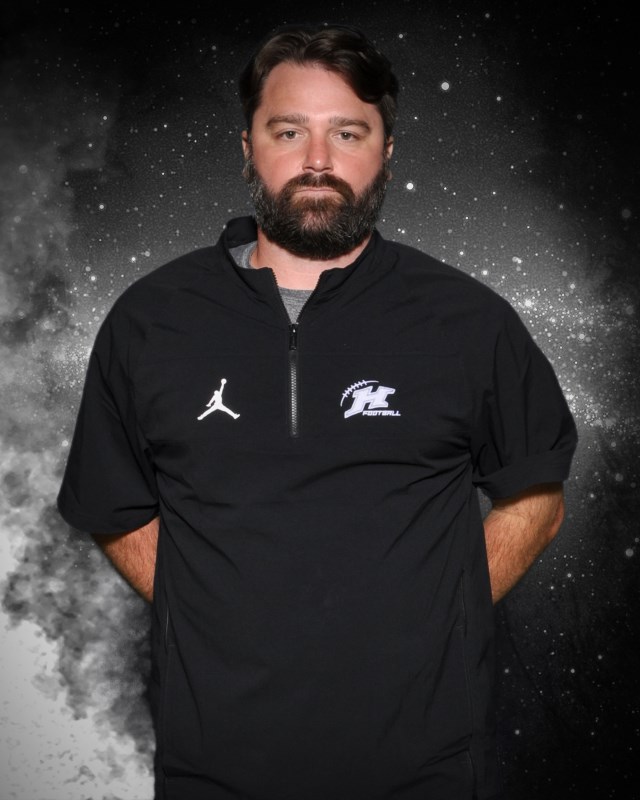 Defensive Backs:
Zach Grace
Coach Grace is entering his 3rd year at Houston County High School and will coach the defensive backs with focus on the safties. This is Coach Grace's 10th year coaching football. Prior to coming to HOCO, Coach Grace spent the previous five seasons as the defensive backs coach and special teams coordinator at Rutland High School in Macon. Coach Grace started his coaching career at the collegiate level where he was the defensive line coach at LaGrange College from 2008-2010 and was on the staff of the 2008 SLIAC Conference championship team that also made the NCAA Division III National Playoffs.
Coach Grace attended Wingate University in North Carolina where he lettered in football for four years and was part of the winningest class in school history.

---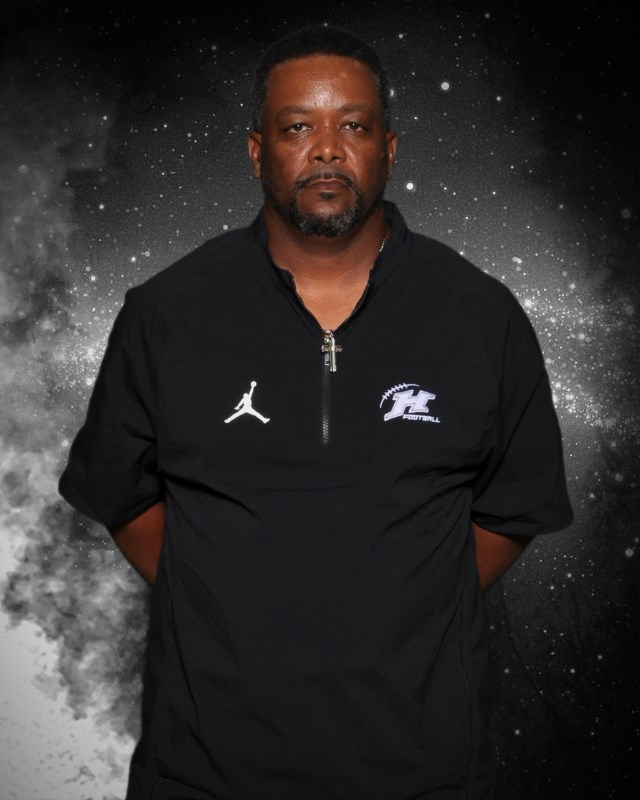 9th Grade Head Coach/Offensive Coordinator:
Don Hudson
A graduate of the Houston County School System (Northside High C/O 89') and an educator of 28 years. Married to the Houston County Alumna Melanie Washington Hudson with 4 beautiful children Alysha (17), Don Jr. (13), Zion (12), and Gabrielle (8). At Houston County High he serves as the Head Coach for Boys Basketball and Girls Track and Field while teaching Personal Fitness and Physical Conditioning in the Physical Education Department. This is Coach Hudson's 5th year as a Bear and his 28th year in athletics where he attained head coaching, offensive coordinator, and defensive coordinator experiences from top programs throughout the state of Georgia (Statesboro, Clarke Central, Cedar Shoals, Shiloh, and Elbert County High). As a player, Coach Hudson played high school football at Northside High School, a 3 year letterman for Georgia Southern University (2 National Championships), and blessed enough to work out professionally with the Detroit Lions. Hail HOCO! Bear Down!
---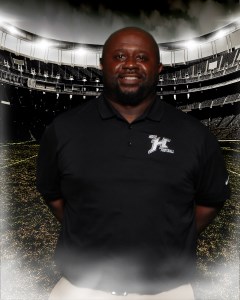 9th Grade Defensive Coordinator:
Daniell Johnson
---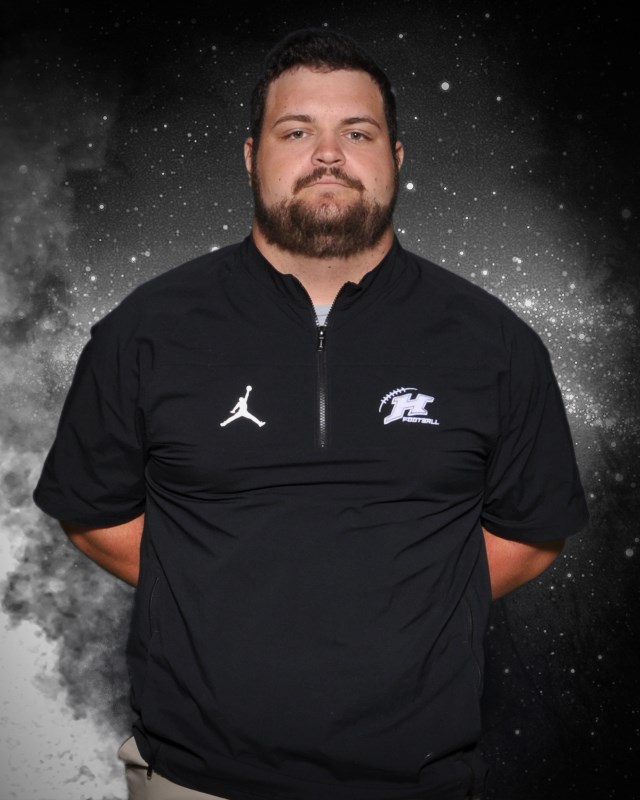 9th Grade Offensive/Defensive Line:
Scott Akin
---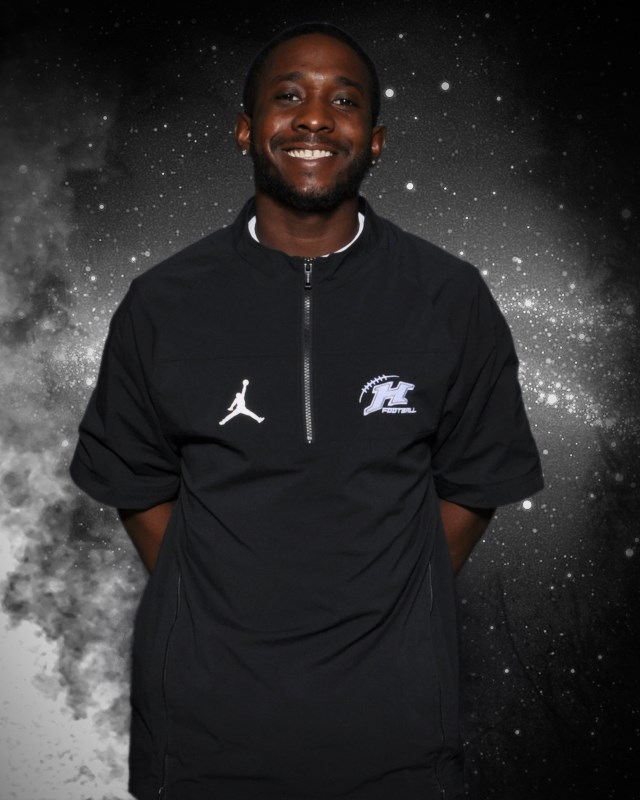 9th Grade Receivers/Defensive Backs:
Jamarkus Williams
---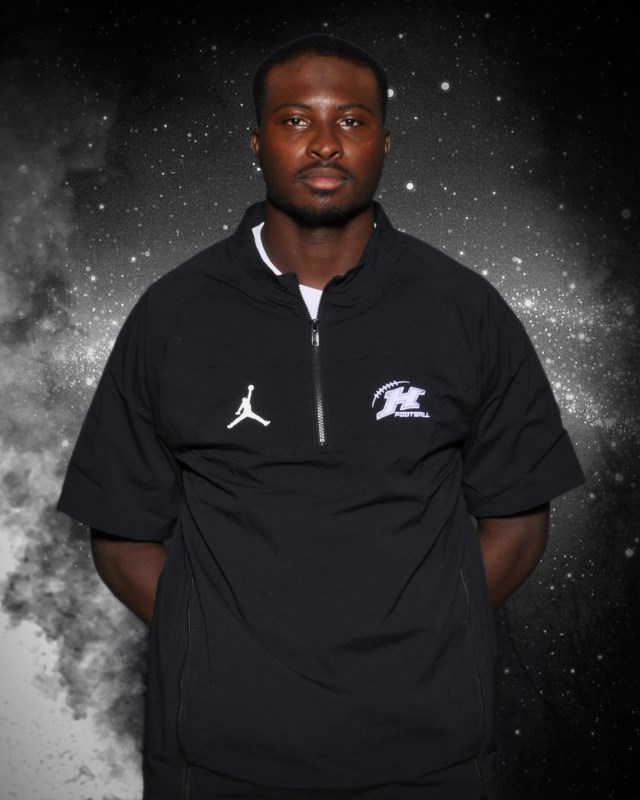 Assistant Linebackers:
Darius Anderson
---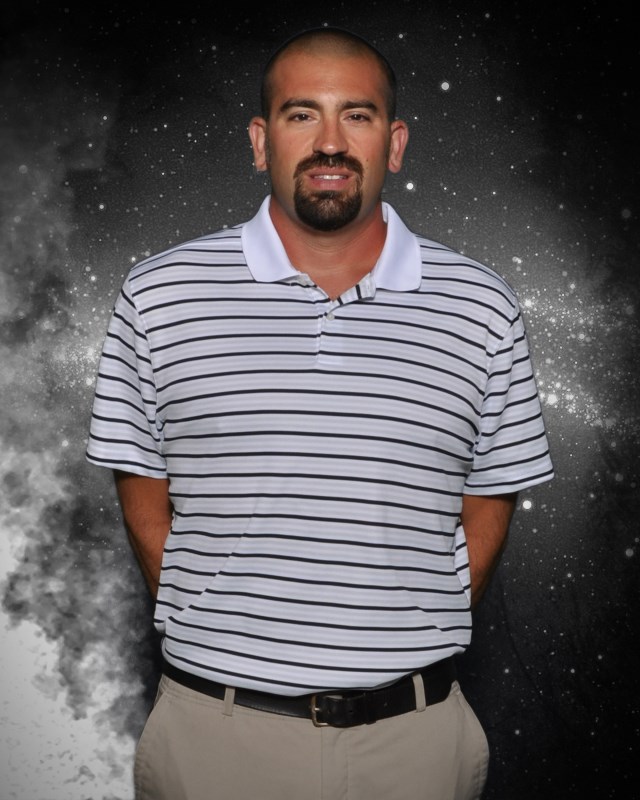 Trainer:
Mike Minicozzi
Michael Minicozzi is a certified athletic trainer at Houston Healthcare, working in his 16th season at Houston County High School. He provides care and treatment for athletes involved in all sports at HOCO, covering practices and games as well as providing injury prevention and rehabilitation. Michael graduated from Georgia College and State University (GCSU) in 2001 with a Bachelor's degree in athletic training. While he attended GCSU, he served as a student trainer for the men's baseball team, men's and women's basketball teams, and men's and women's cross country teams. After graduating with his bachelor's degree, Michael furthered his education and training at GCSU, receiving a Master's degree in education and working as a graduate assistant trainer to collegiate level athletes. He is a native of Milledgeville, Ga, and he currently resides in Warner Robins, Ga with his wife Wendy and two daughters, Caroline (9) and Carson (6).
| | | |
| --- | --- | --- |
| | © HoCoFootball.com | |